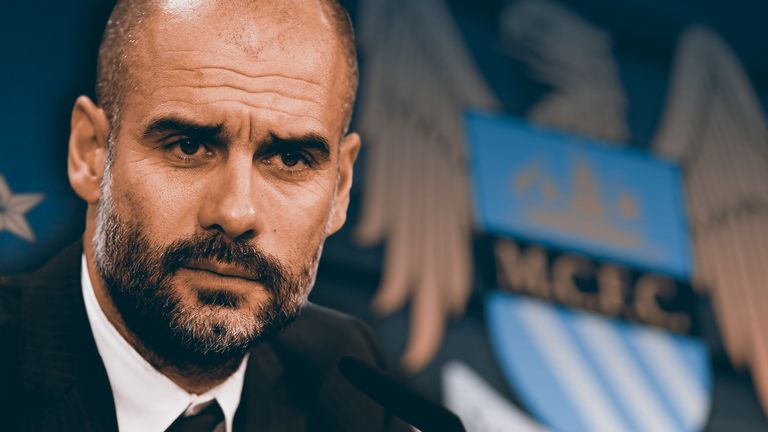 Pep's now more dangerous than ever.
This has to go down as a major turning point in Pep Guardiola's career and Manchester City's evolution to reach European Champions status.
Guardiola first reluctant to abandon his philosophy and style, decided Manchester City weren't quite ready to go toe to toe with the mighty Barcelona who have played the Guardiola way for such a long time.
But Pep didn't abandon it all, our full backs still pushed up field and our center backs moved out wider to stretch Messi, Suarez and Neymar but, we resorted to the long ball tactic over the heads of Ivan Rakitic and Sergio Busquets. Barcelona being Barcelona had no answer to a team as evenly matched and able to counter at devastating speed, playing long ball. City forced error after error out of Barcelona fighting for second balls, in turn Rakitic and Busquets started to suffer as a result.
If only we played the same way against Spurs, Southampton and Celtic, this is however great news for Manchester City and extremely bad news for the English Premier League and the rest of Europe. Pep Guardiola has finally adapted his philosophy to tame the beast he created with his own two hands.

Manchester City are now a more dangerous Manchester City, a City that will now adapt at will. This is the dream I've had since we first tried to sign Pep, I knew his one flaw was that he wouldn't adapt no matter where he would go. A dream I thought would never come to pass, boy am I glad it did.
We're 6 new signings away from perfection, two new full backs, a center back, a defensive midfielder, a winger and a striker. We already have right back Pablo Maffeo, we already have striker Gabriel Jesus, that just leaves a center back, left back, a defensive midfielder and a winger to replace Fernando and Navas.
Manchester City are still a work in progress but, what a great time to be a Citizen.