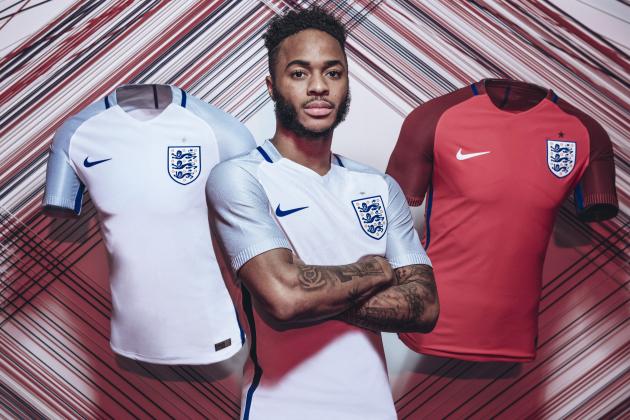 First of all I'd like to say I'm English and proud, I'm patriotic but, I'm not deluded and living in a bubble like some England fans I can mention. Most notably the England Boo Brigade, Joe Hart aside it's not Raheem Sterling's fault that the rest of the England squad are average at best.
Yes that's right and examples are an England who just can't move on from a 30 year old Wayne Rooney, the so called world class striker who always went missing at virtually every World Cup he was extremely lucky too attend. I've always said England will win nothing with Trafford United players and what have England ever won with Rio Ferdinand, Rat Face Neville Brothers, Scholes, Beckham, Sherringham to name but a few.
There's some youth in the England team now but nothing to write home about at present, all have flattered to deceive for their respected parent clubs. Prime example: Leicester City win the Premier League title, nothing miraculous about it because everyone else including Manchester City were shit, England go and pick Vardy who ultimately failed at Euro 2016. Tottenham Hotspur's Harry Kane, just another Wayne Rooney and confirmed that at again, Euro 2016.
Who said Sterling can't finish?
So is it really Raheem Sterling's fault that the rest of his national team mates are average and struggle to get anywhere at International level? The same goes for Joe Hart, is it his fault that England's defense are average? Garry Cahill? Chris Smalling? you only have to put on a United shirt and you're instantly world class, it's the United way. I mean really? are they the best center backs England have too pick from. Right now England fans can look too one Manchester City player for hope, John Stones is already looking the part under the guidance of Pep Guardiola at City. Add too that Raheem Sterling who is right now on fire for City and the future of the England national side starts too look slightly less darker, a few football legends as well as one or two ex Guardiola players have stated, Guardiola will have a positive impact on English football? Well here it is for you all to witness, he's only been at Manchester City five minutes and he has Stones and Sterling on top of their game. Call me optimistic and premature but, I'll take anything right now when it concerns the sorry state of the England national squad.
As you can see Sterling has come on leaps and bounds under the guidance of only the best manager in the world right now, that Manager that United didn't really want after losing out too Manchester City for his signature. Then panicked their way to signing a manager who left his last club in turmoil, to be exact a law suit with a certain doctor, £1 billion of debt and half way down the Premier League table. But that wasn't the end of the panic, they even had to go and buy a 34 year old Forward unproven in English football. The wheels on the red tinted Bus are going to fall off at some point.
We are going to win absolutely nothing with England's current crop of players, we will just have to wait at least another 5 years before we see some of the best England players currently working their way through the Etihad Campus and one or two other Academies (not United's). An academy designed and stocked with youth skilled enough for Pep Guardiola, see I knew it was only a matter of time before Pep Guardiola signed for Manchester City. The writing was on the wall with the new system our academy ran, a system which was adopted from the La Masia, FC Barcelona's Youth Academy, the very same Academy once coached by Pep Guardiola. City were preparing for his eventual arrival, the timing just wasn't right and it makes sense. Guardiola wanted a ready made Academy capable of offering him what he needs, even so he was surprised on arrival to see the level of progress Manchester City had made.
But getting back too Raheem Sterling and England. It's blatantly obvious that great players are going to play better when the players around them are equally as great. So if you've got a defence consisting of Gary Cahill and Chris Smalling then, you're pretty much going to get extremely little protection. If you've got the likes of a 30 year old past it Forward in Midfield who has failed in virtually every single World Cup he's conned his way into, what hope can you have too shine. Not everyone is Lionel Messi, a player who strikes fear in teams just by being present on the field, not every player is capable of turning a game on it's head.
Raheem Sterling is young, still only 21 so it's only a matter of time before he really comes into his own, hell defenders don't even develop into great players until they hit their mid twenties. Experience is the magic word, which is why the England Boo Brigade can only be described as: Premature, Deluded, Unrealistic bunch of neanderthals living in bubbles.
The British Media have ceased building up England anymore for the inevitable fall from grace, so why are these people expecting far too much from England? Answer is simple: Because they can and most notably the players they are using as scape goats just so conveniently happen to be Manchester City players.
Jealousy, Envy, Hate? take your pick, but what are they going to do once they have no players too attack? They'll go back to nothing but their pitiful little existence and have to find something else to cry about.
It's not Joe Hart's or Raheem Sterling's fault England are average.
On that note Sam Allardyce? seriously?